[Happy 2014] Are you making resolutions again… Try this instead "Improve – Focus – Liberate" …
Who Else Wants To Learn To Dance And Lose The Excuses In 3 Lessons?
Proven Techniques Help You Lose The Excuses In 3 Lessons – Guaranteed! Read below to find out all the details and start on your journey to Improve – Focus – Liberate!
We all find ourselves making resolutions year after year with an 8% success rate. This year try to come up with 3 words you would like to make happen for yourself and make it your mantra. How about : Improve -Focus – Liberate!
Improve: Make 2014 The Year You Learn To Dance

Avoid embarrassment – probably embarrassed because you didn't live up to your "idea" of a good dancer…you're allowed to tilt…just don't fall over.
Be more sociable – You would honestly be surprised how many new friends can come from " would you like to dance"?
Renew vigor and energy – Flexibility, strength, endurance and sense of well-being can usually come from exercise…but dancing is way more fun.
Achieve comfort in dancing – many give up on their resolutions soon after setting them because they have no plan, get caught up on setbacks or have an all-or-nothing attitude about it. Well, I'll bring the plan, keep you motivated and show you that you can achieve your goal.
Focus: Lose the excuses!

No Time: Did you know,

dancing reduces anxiety, stimulates memories, activates the brain's pleasure circuits, regulates mood, improves body image, and can channel underlying feelings? We find time for things we value!




Worried about looking awkward.

It's much less than you think! Yes, it is mostly in your head.

Two Left Feet –  Dogs have 2 left feet, not humans!


I'm Too Tired!

Most of us have our days fly away from us. Try to schedule before hand or before winding down. Dancing enhance the production of the "endorphins" that make us feel good.

.
"I have rhythm, well usually. I believe that learning to dance is one of the best investments that I have made, it pays off in enjoyment and the quiet knowledge that yes, even I as a guy, can get out on the dance floor comfortably"
~ Daren
"I didn't even realize how much I was learning from Ashton and Anne-Marie until I attended a small Milonga about a month ago, where I was able to dance with several more experienced leaders. To my delight I found I had no problem following any of them! Ashton is so careful to fully teach the fundamentals that every lesson stuck with me and flowed out on the dance floor. Dancing is such excellent therapy for every part of a person – mind, body, and soul. I recommend Dance Therapy Studios to anyone in Hampton Roads who is eager for real improvements."
.
Liberate –
Learning to dance is freedom. 
NO more awkward occasions for you because you're feeling increased social ease and assurance.  You can feel confident on the dance floor, knowing you're able to have fun without feeling self-conscious. Accomplish more social and business obligations and be invited to more parties. All the while, your self-improvement will unleash the real you. With reduced anxiety, awesome memories, stimulated creativity, better mood, better fit and better ability to channels feelings. Now, isn't that freedom?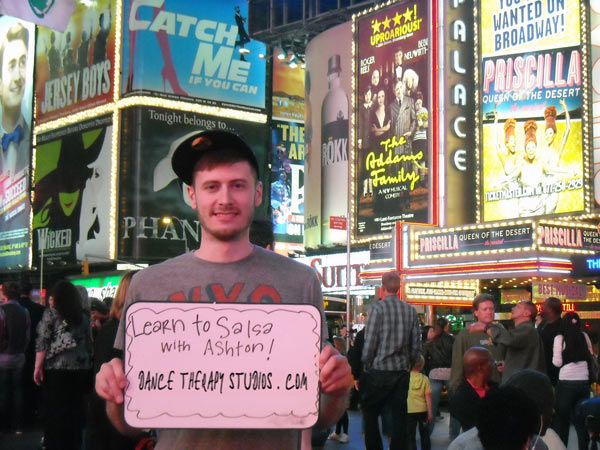 .
"While dancing, I could focus on myself again, feel comfortable in my own skin, and connect with other people that had a passion for movement and music. The lessons helped me graceful and increased my energy. I even found myself practicing the walking steps in the grocery store.  Thank you Dance Therapy Studios. ~ PhD. Taryn M. Stejskal
.
Click Here to Make 2014 The Year You Learn To Dance Start Wise Decision Today!
[popup url="https://www.healcode.com/iframe/registrations/474133187n/" height="500" width="460"]
[/popup]